SAGE Center Lecture by Philip Tetlock
Location:
Psychology 1312
Philip Tetlock, University of Pennsylvania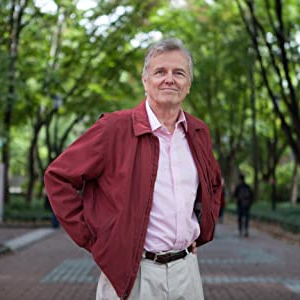 Description
Philip Tetlock is Leonore Annenberg University Professor in Democracy and Citizenship, Professor of Management at the Wharton School, and Professor of Psychology at the University of Pennsylvania. After receiving his PhD in Psychology from Yale University, Dr. Tetlock secured faculty positions at UC Berkeley and The Ohio State University before landing at Penn in 2011. His research program over the last four decades has explored five themes: 
the concept of good judgment (with special emphasis on the usefulness of forecasting tournaments in assessing one key component of good judgment: accuracy);
the impact of accountability on judgment and choice;
the constraints that sacred values place on the boundaries of the thinkable;
the difficult-to-define distinction between political versus politicized psychology; and
the usefulness of hypothetical-society experiments in disentangling fact and value judgments of the impact of competing policy proposals.
Dr. Tetlock has published over 200 articles in peer-reviewed journals and has edited or written ten books, including Superforecasting: The Art and Science of Prediction (2015); Expert Political Judgment: How Good Is It? How Can We Know? (2005, 1st ed., 2017, 2nd ed.); Unmaking the West: What-if Scenarios that Rewrite World History (2006); and Counterfactual Thought Experiments in World Politics (1996). He is also co-principal investigator of The Good Judgment Project, a multi-year study of the feasibility of improving the accuracy of probability judgments of high-stakes, real-world events. Dr. Tetlock has received awards from scientific societies and foundations, including the American Psychological Association, American Political Science Association, American Association for the Advancement of Science, International Society of Political Psychology, American Academy of Arts and Sciences, the National Academy of Sciences and the MacArthur, Sage, Grawemeyer, and Carnegie Foundations.