The Organization and Evolution of Large-Scale Networks in the Human Brain
Location:
Psychology 1312
Randy Buckner, Harvard University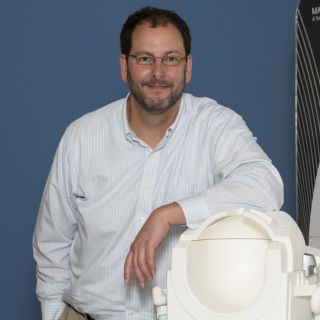 Description
Randy Buckner is Sosland Family Professor of Psychology and Neuroscience and Principal Investigator of the Cognitive Neuroscience Laboratory at Harvard University and member of the Center for Brain Science, where he is affiliated with the Athinoula A. Martinos Center for Biomedical Imaging at the Massachusetts General Hospital / Harvard Medical School. Dr. Buckner earned his PhD from Washington University in Saint Louis in 1995 and then trained as a postdoctoral fellow at Massachusetts General Hospital. He returned to WUSL in 1997 as a member of the ladder faculty and moved to Harvard as a full professor in 2005. From 2005-2012 he was an Investigator for the Howard Hughes Medical Institute. Dr. Buckner's research applies neuroimaging techniques to explore brain areas involved in human memory. Dr. Buckner's honors and awards include the Young Investigator Award from the Cognitive Neuroscience Society (2002), Fellow, American Psychological Association (2004), Fellow, Society of Experimental Psychologists (2006), Troland Research Award, National Academy of Sciences (2007), Fellow, Association for Psychological Science (2007), Fellow, American Association for the Advancement of Science (2012). In 2016, Science Magazine ranked Buckner among the top 10 most influential brain scientists of the modern era based on the Allen Institute's analysis of neuroscience publications.