The Role of Image Systems in Human Cognition and History
Location:
Psychology 1312
David Wengrow, University College London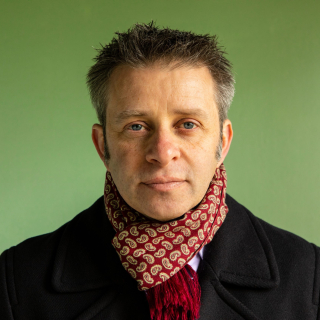 Description
David Wengrow is Professor of Comparative Archaeology at University College London. After completing his PhD from the University of Oxford, Dr. Wengrow was a Junior Research Fellow at Christ Church, Oxford and a Henri Frankfort Fellow at the Warburg Institute. He joined the faculty at University College London in 2004, where he was named Professor in 2011. Dr. Wengrow is a prominent and respected archaeologist, who has conducted fieldwork in various parts of Africa and the Middle East, and received several notable accolades for his outstanding research. He is a recipient of the Ben Cullen prize, the Antiquity prize, and has been honored as a Distinguished Visitor at the University of Auckland, New York University's Institute of Fine Arts, and the University of Freiburg. A New York Times best-selling author, Dr. Wengrow co-authored The Dawn of Everything: A New History of Humanity (2021), which was named a Sunday Times, Observer and BBC History Book of the Year. The Dawn of Everything has been translated into French, German, and Italian, and is due to appear in over 30 languages worldwide. Dr. Wengrow also authored The Archaeology of Early Egypt (2006), What Makes Civilization? The Ancient Near East and the Future of the West (2010), and The Origins of Monsters: Image and Cognition in the First Age of Mechanical Reproduction (2013), as well numerous essays and over 60 academic articles. David has written op-eds for The Guardian and The New York Times, and was ranked #10 in ArtReview's 'Most influential people in the contemporary art world' (2021). His TED talk, A New Understanding of Human History and the Roots of Inequality (2022), has over 2 million views in just one year.
Abstract
Image systems form a major component of our species' cultural heritage. Most likely, their use extends back further into our evolutionary past than the earliest surviving traces of image-making in the archaeological record. Yet the capacity of image systems to serve as complex intellectual devices in their own right is often overshadowed by their perception as "merely illustrating" propositions expressed in language or writing. My SAGE lecture will offer a reappraisal of the status of image systems in human cognition and history, highlighting their role in the development of human societies across the divide of "oral" and "literate" cultures.
This lecture will take place at 4 pm in Psychology 1312 on the UCSB campus and is free and open to the public.