SAGE Center Lecture by Elizabeth Levy Paluck
Location:
Psychology 1312
Elizabeth Levy Paluck, Princeton University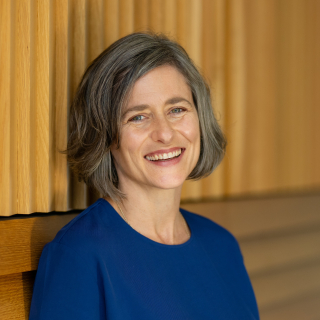 Description
Elizabeth (Betsy) Levy Paluck is Eugene Higgins Professor of Psychology & Princeton School of Public and International Affairs at Princeton University. After receiving her PhD in Psychology from Yale University, Dr. Paluck was an Academy Scholar at the Harvard Academy for International Affairs before joining the Princeton faculty in 2009. Much of her research has focused on prejudice and conflict reduction, using large-scale field experiments to test theoretically driven interventions. Through field experiments in Central and Horn of Africa and in the United States, Dr. Paluck has examined the impact of the mass media and interpersonal communication on tolerant and cooperative behaviors. She finds support for a behavioral change model based on social norms and group influence. Her work in post-conflict countries has led to related research on political cultural change and on the use of social networks for studying peer influence. She is also interested in social scientific methodology—particularly causal inference and behavioral measurement. Dr. Paluck has received numerous honors and awards, including a 2017 MacArthur Fellowship.
This lecture will take place at 4 pm in Psychology 1312 on the UCSB campus and is free and open to the public.